If the PDF snapshot button suddenly disappears from Adobe Reader, this article will explain in detail how to restore the button.
Please try it when the snapshot button suddenly disappears due to an update etc.
This article uses Adobe Acrobat Reader DC 2022.001.20085.
In this article, I will explain in detail how to make the snapshot button appear again.
How to make Adobe Reader display a snapshot button.
To restore the PDF snapshot button in Adobe Reader, follow the steps below.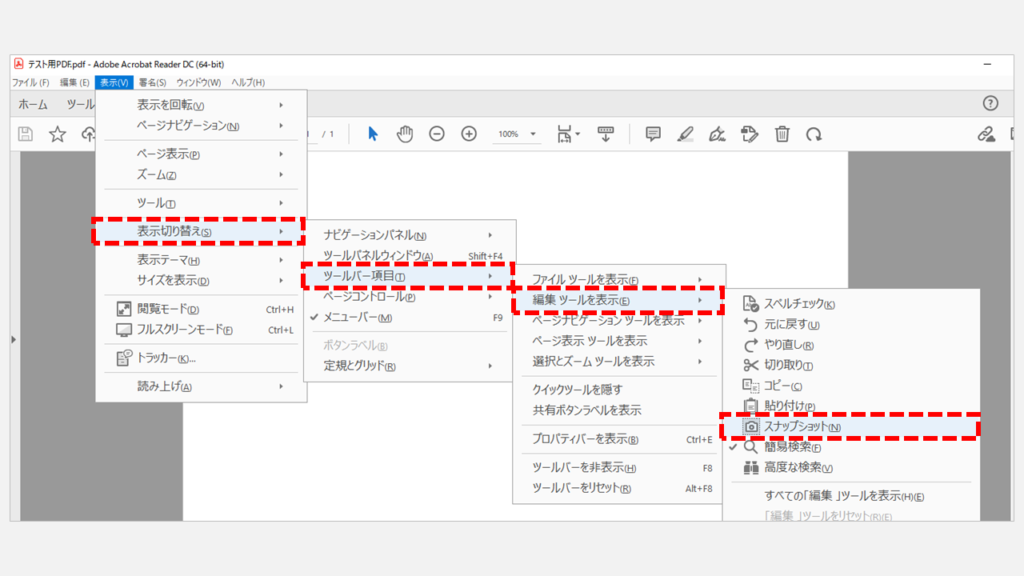 First of all, open the PDF with Adobe Reader.
Next, click "View"-> "Toolbar Items"-> "Edit Tool View" in that order as shown in the screen above.
Finally, click "Snapshot" to check it.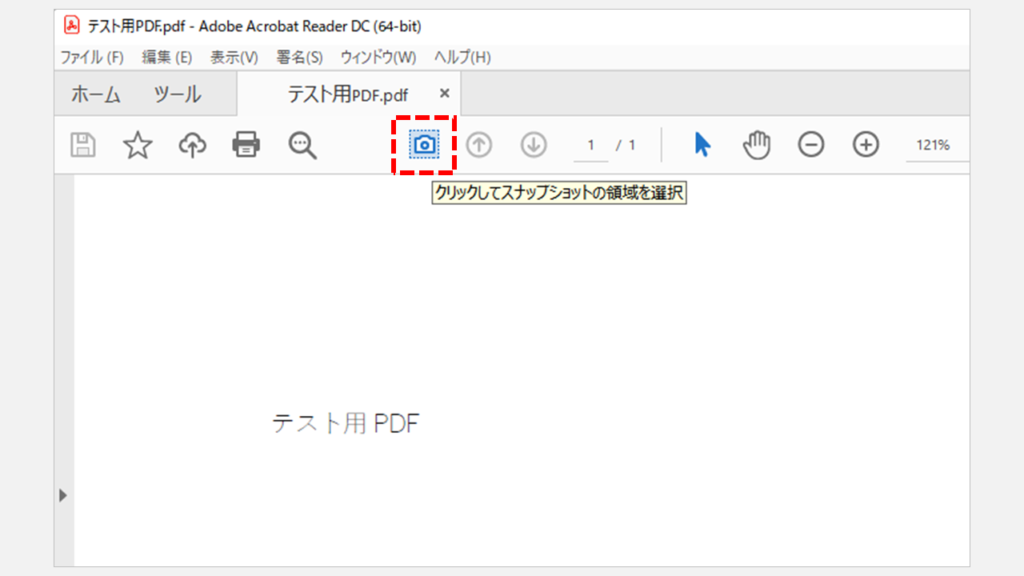 After clicking "Snapshot" and checking it, a snapshot with the camera icon will be displayed on the toolbar.
You can use the snapshot function as before by clicking this icon.
This site is run by Japanese.
All the procedures explained on this site are compatible with Japanese Windows OS.
My translation and operational mistakes may have an unexpected negative effect on your computer.
Please use the site at your own risk.

I try to explain and translate as carefully as possible, but if there are any mistakes in my explanation or translation, please let me know in the comments.