In this article, I will show you how to back up login information such as ID and password saved in Google Chrome in CSV format (Excel format).
Go to "chrome: // settings / passwords" in Google Chrome.
Click the vertical […] to the right of [Confirm Password].
You can export the password.
The login information stored in your browser should be very important to you.
So, when you buy a new computer, you also need to transfer the password stored in Google Chrome.
This site is run by Japanese.
All the procedures explained on this site are compatible with Japanese Windows OS.
My translation and operational mistakes may have an unexpected negative effect on your computer.
Please use the site at your own risk.

I try to explain and translate as carefully as possible, but if there are any mistakes in my explanation or translation, please let me know in the comments.
How to back up IDs and passwords saved in Google Chrome.
From here, it is a concrete explanation.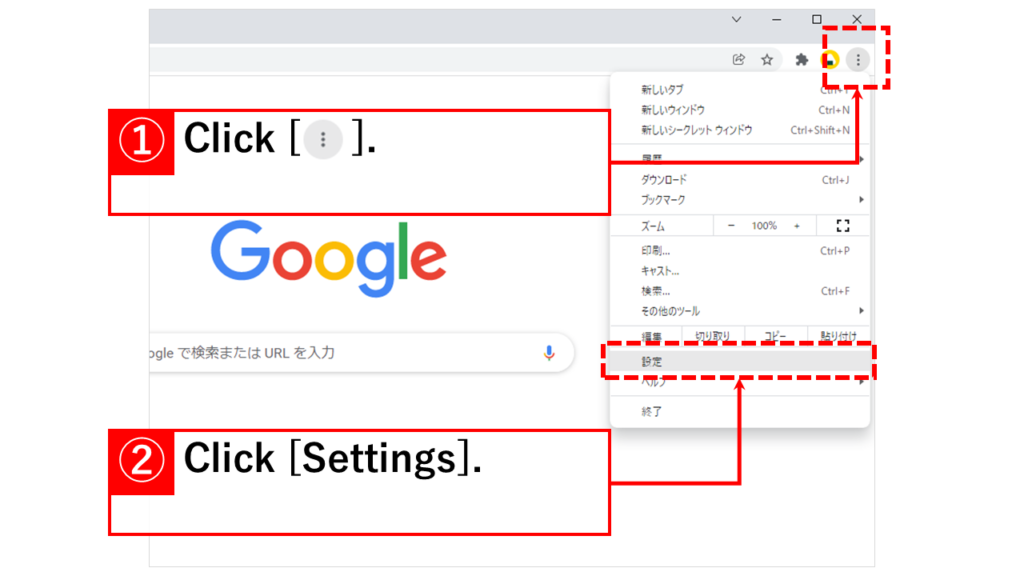 First, start Google Chrome on your computer.
Click the vertical […] in the upper right corner of the Google Chrome you opened.
When you click the vertical […], the menu expands downward.
Click [Settings] in it.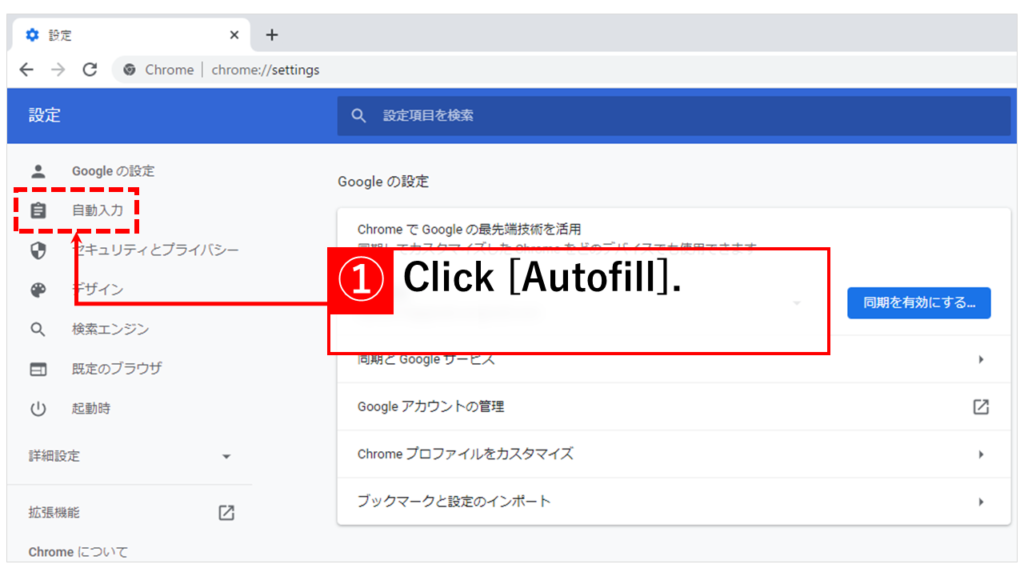 The screen labeled "Settings" opens.
Click on the item labeled "Autofill" at the top left of the screen labeled "Settings".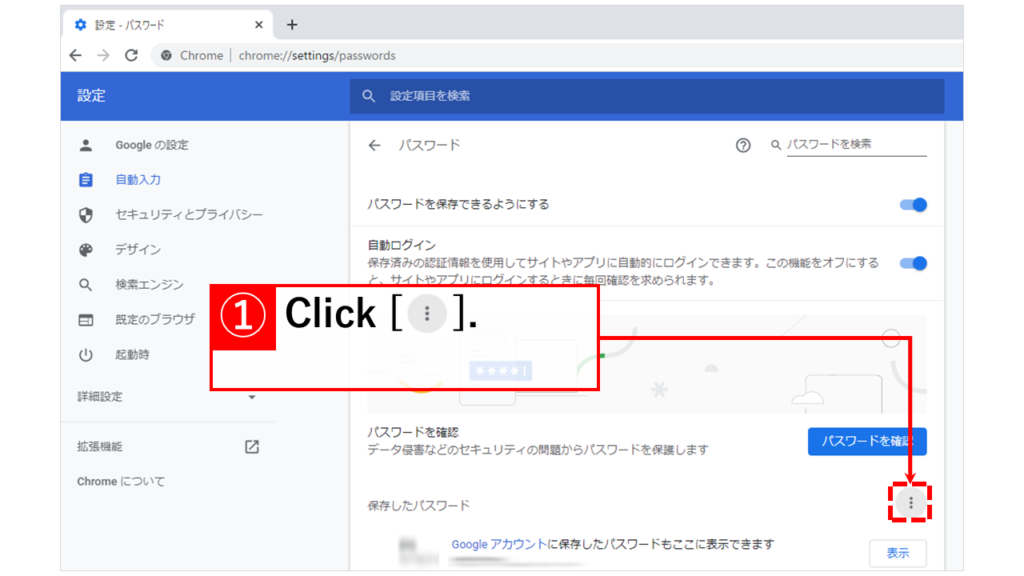 Click the vertical "…" near the item labeled "Confirm Password" in the lower right corner.
Click the button labeled "Export Password".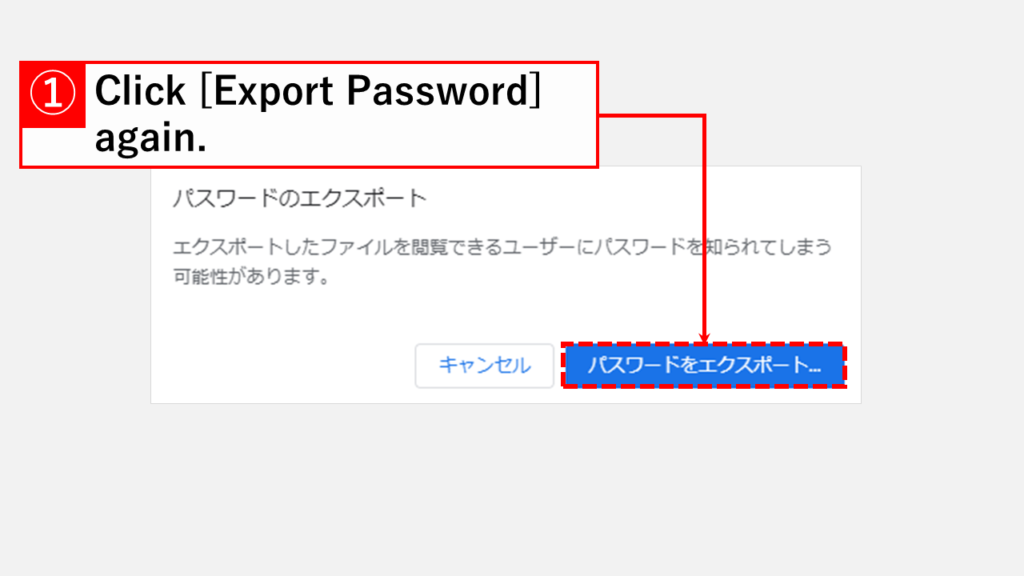 A warning message is displayed saying "There is a risk that the exported password will be known to others."
Click the button labeled "Export Password" again.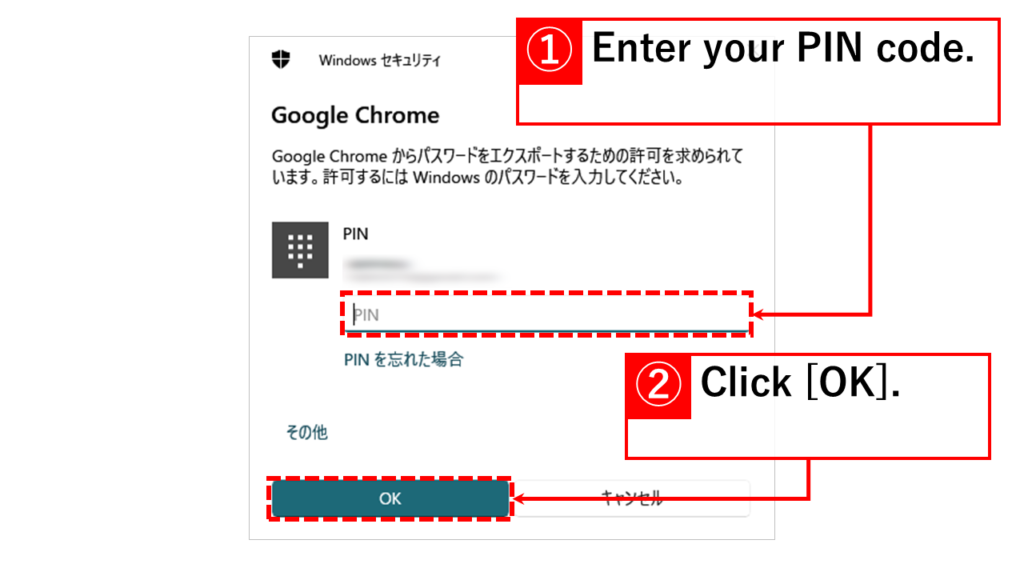 You will see a warning from Windows Security.
On this screen, you need to enter the PIN code to log in to Windows.
Enter your PIN code and crick "OK".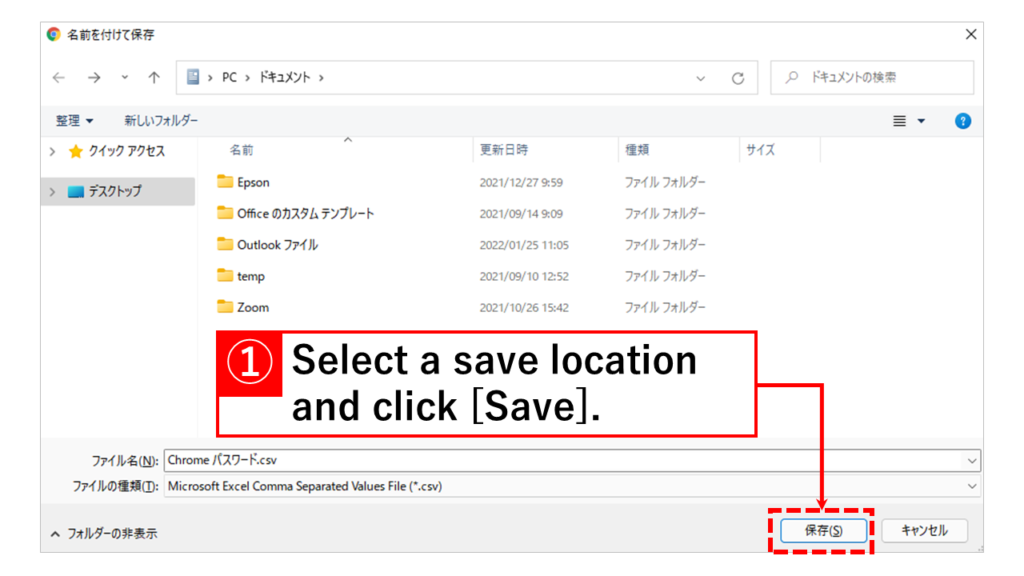 You will be asked where to save the exported file.
Select a save location and click [Save].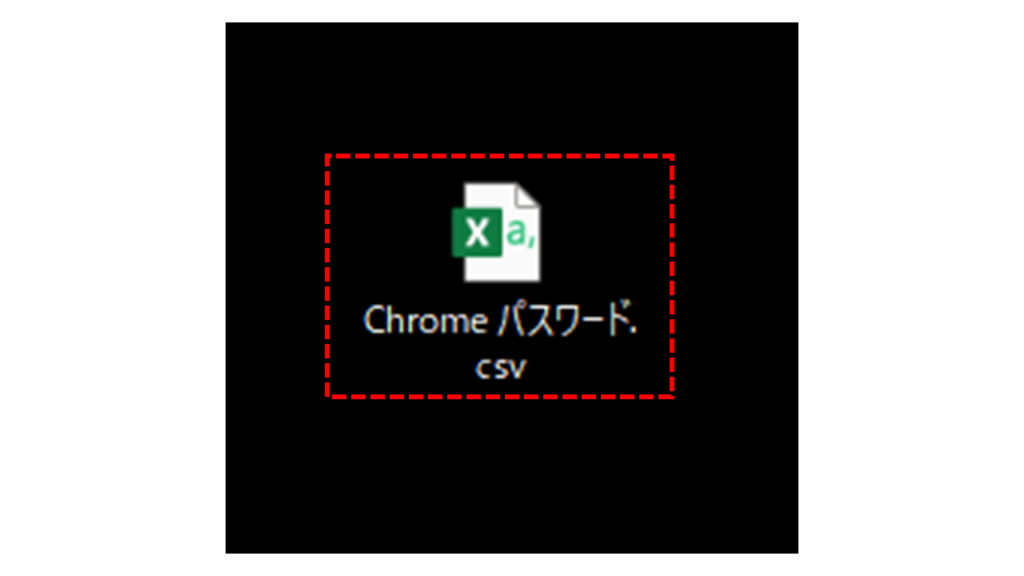 A file called "Chrome Password.csv" is saved.