If you are using a computer and the screen suddenly switches to black and white, you can restore it to the original state by the following method in this article.
Right-click on an empty space on your desktop → Click [Personalize]
Go to [Accessibility] → [Color Filter]
Turn off the Color Filter.
From here, I will explain in detail what to do if the computer screen suddenly turns black and white while using the actual screen.
This site is run by Japanese.
All the procedures explained on this site are compatible with Japanese Windows OS.
My translation and operational mistakes may have an unexpected negative effect on your computer.
Please use the site at your own risk.

I try to explain and translate as carefully as possible, but if there are any mistakes in my explanation or translation, please let me know in the comments.
What to do if your Windows screen suddenly turns black and white.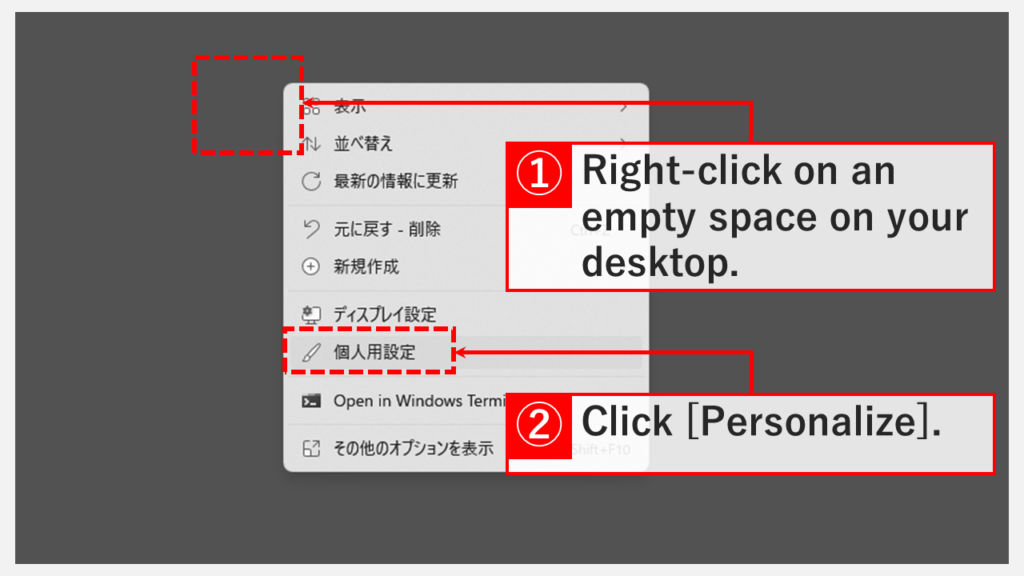 First of all, Right-click on an empty space on your desktop.
And then, click [Personalize].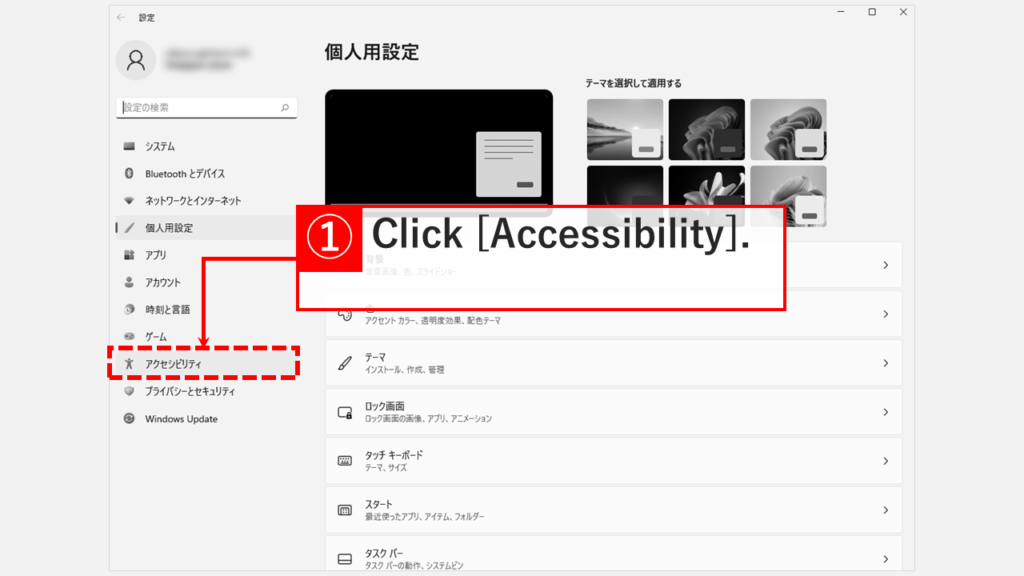 A window labeled "Personalization" will appear. Click [Accessibility] on your left side.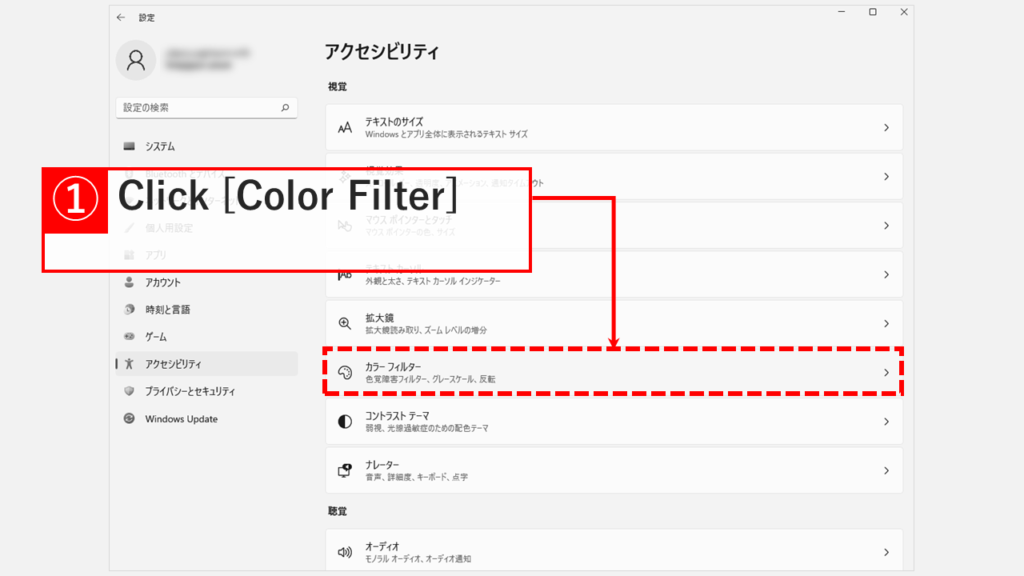 After clicking Accessibility, you will see an item labeled Color Filter in the box labeled Visual on the right.
Click the [Color Filter].
Turn off the [Color Filter].
And them the screen will return to color.
I will explain why it suddenly switches to black and white
In most cases, you'll suddenly see your screen go black and white without switching this color filter.
However, Windows does provide a keyboard shortcut to turn Color Filters on and off.
Ctrl + Windows key + C
This is similar to Ctrl + C, which you use every day to copy, so you may accidentally press it.
If you don't need to switch color filters, I recommend disabling this keyboard shortcut.
How to disable keyboard shortcuts to toggle Color Filters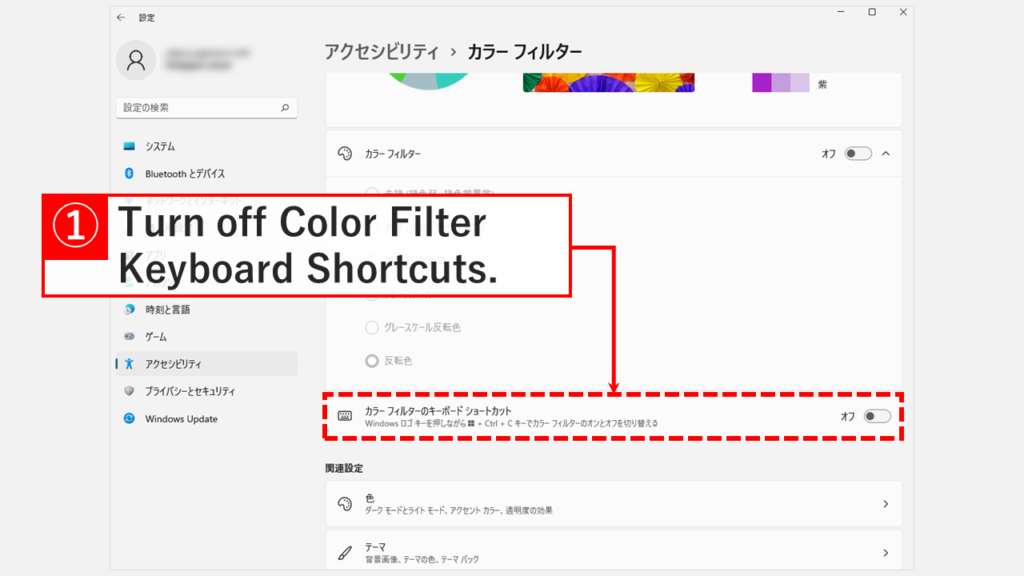 Just below the page with Color Filters turned off, there is an item called Color Filter Keyboard Shortcuts.
You may not be able to see it without scrolling a little.
It is safe to disable keyboard shortcuts for color filters.
By default, most computers have color filter keyboard shortcuts turned off, but some may have them turned on.
What is the black and white mode for?
The official Microsoft website states the need for this feature as follows:
If you have difficulty seeing, such as being blind and unable to see the computer screen at all, having low vision and having difficulty seeing the screen, being able to see only part of it, or having difficulty distinguishing the colors displayed on the screen, display the screen. You can get information about your computer by changing it or by other means than visual, such as voice or finger.

https://www.microsoft.com/ja-jp/enable/products/windows-default.aspx