User Account Control (UAC for short) administrator approval mode helps prevent malicious programs from being silently installed without the administrator's knowledge.
You can also prevent inadvertent changes to the entire system.
A window will open with the content "Do you want to allow this app to make changes to your device?" It is mainly displayed for operations that require administrator privileges.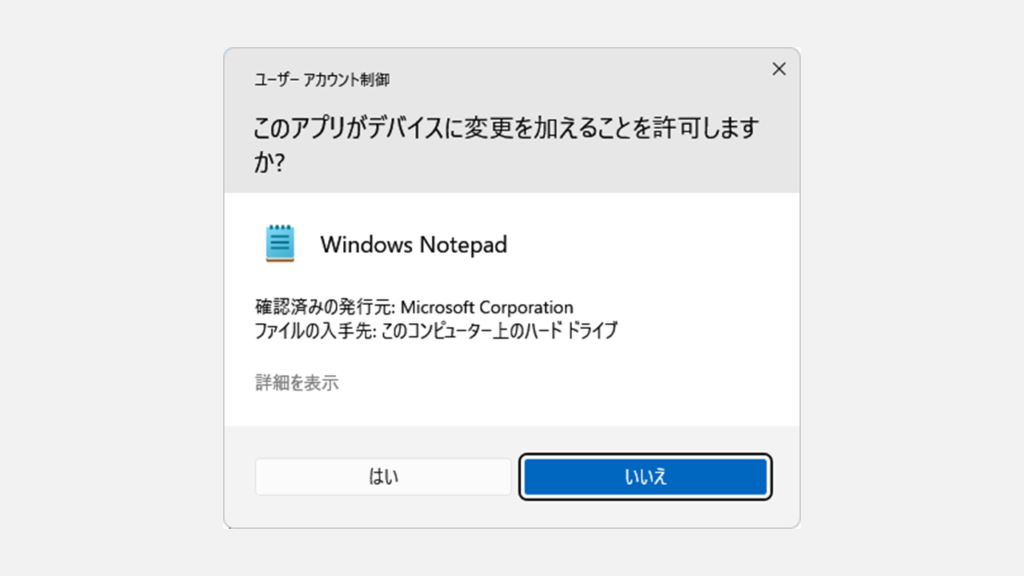 This dialog does not allow you to take screenshots by default. (The screen is dimmed and nothing happens when you press a key in the screenshot)
But, when creating a manual about a PC, I think it would be very convenient to be able to take a screenshot of the User Account Control screen as well.
In this article, I will explain in detail how to take a screenshot of User Account Control screen in Windows 11.
This site is run by Japanese.
All the procedures explained on this site are compatible with Japanese Windows OS.
My translation and operational mistakes may have an unexpected negative effect on your computer.
Please use the site at your own risk.

I try to explain and translate as carefully as possible, but if there are any mistakes in my explanation or translation, please let me know in the comments.
Open control panel.
First of all you need to open the control panel.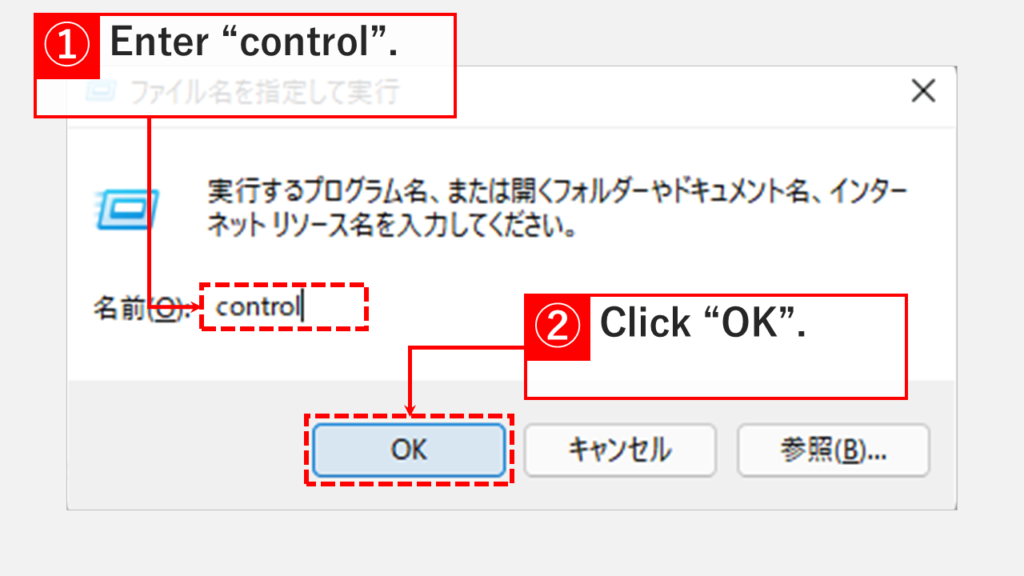 Press the Windows key on your keyboard and press "R".
A small window will pop up that says "Run".
Type "control" or "C: \ Windows \ System32 \ control.exe" in that window and click OK.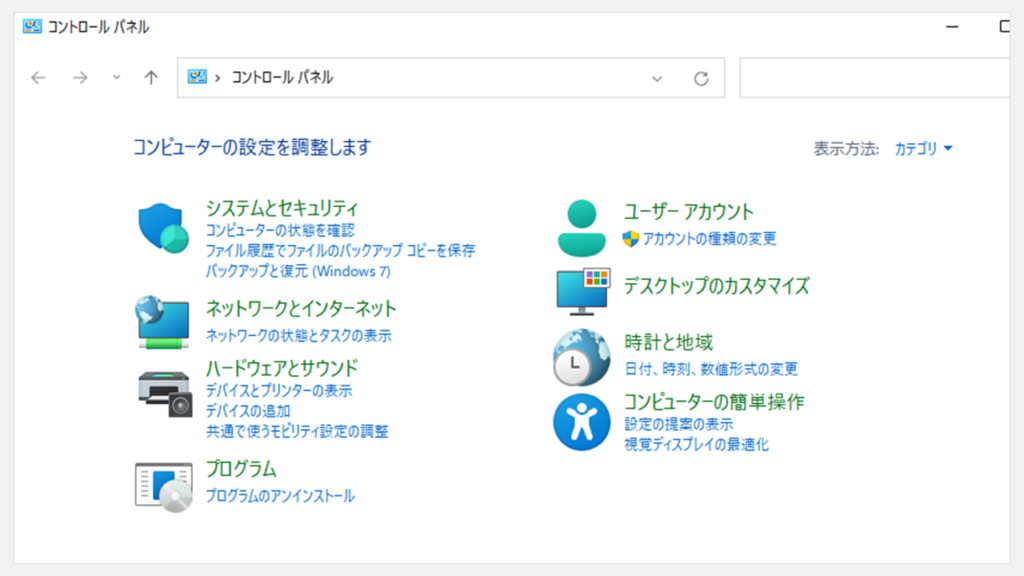 If the same screen as above that says "Control Panel" opens, it is successful.
If "Control Panel" is displayed and the appearance is different from the above image, change the display method on the upper right to "Category".
Change User Account Control settings.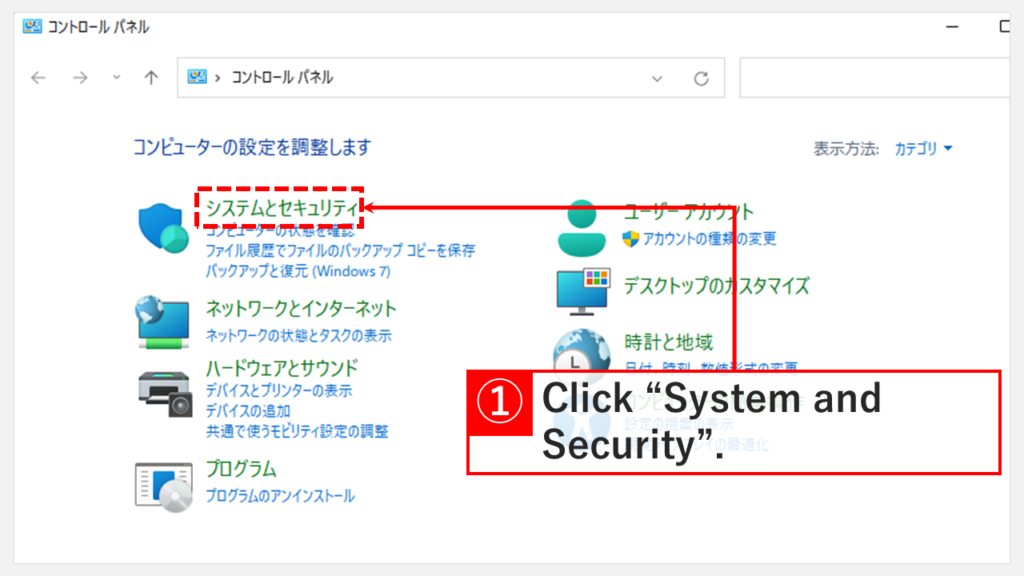 Click "System and Security" at the top left of the control panel.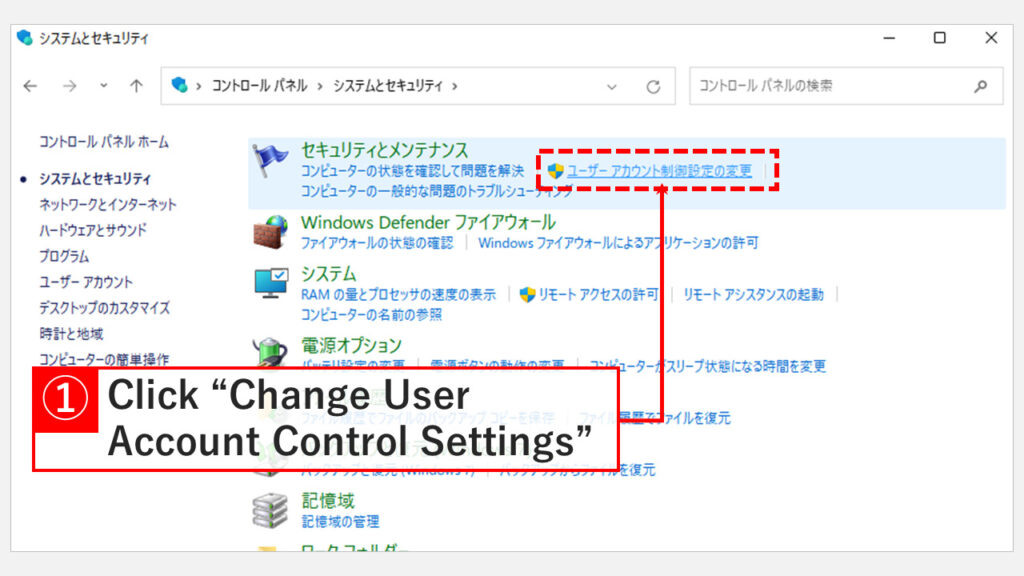 When you reach the screen that says "System Security", click "Change User Account Control Settings" in the upper right corner.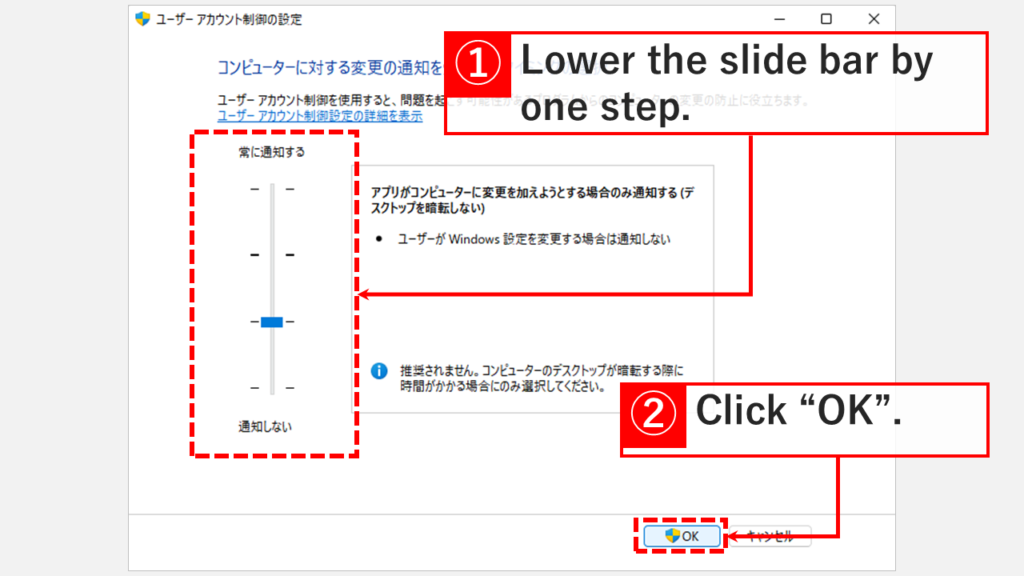 After moving to the window labeled "User Account Control Settings", lower the slide bar on the left side by one step.
In "User Account Control Settings", there are four levels of security messages, from the highest level "always notify" to the lowest "not notify" for actions that may cause significant changes to your computer.
By lowering it by one step, it changes to the setting that does not darken the desktop screen.
In this state, click "OK" at the bottom right.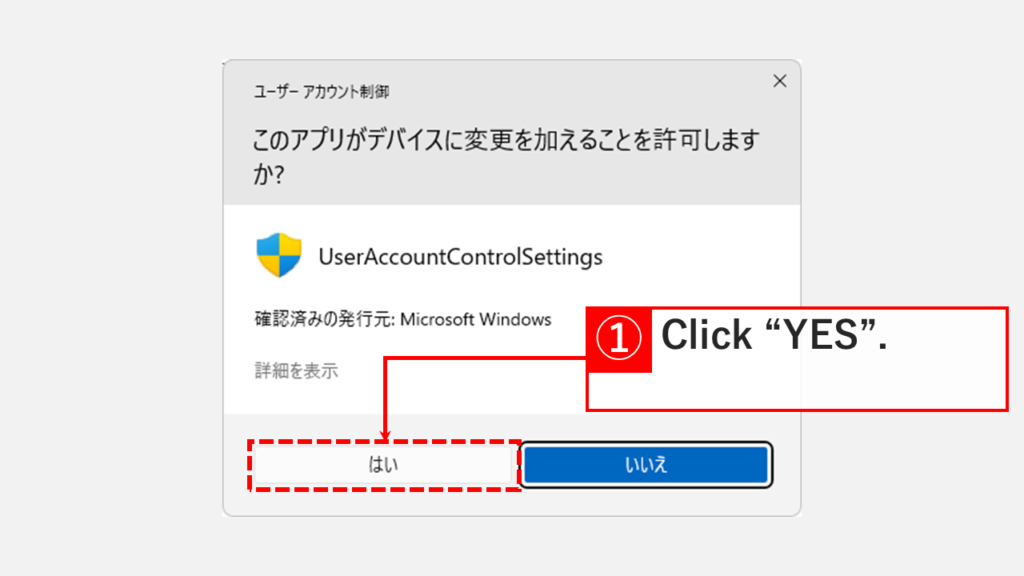 If you lower the slide bar by one step and click "OK" at the bottom right, the "User Account Control" screen will be displayed.
Click "Yes".
Now, even if the User Account Control screen is displayed in the future, the screen will not go dark and you can take a screenshot.